Modern Renaissance Woman: Cheri Pierson Yecke Shows How To "Have It All"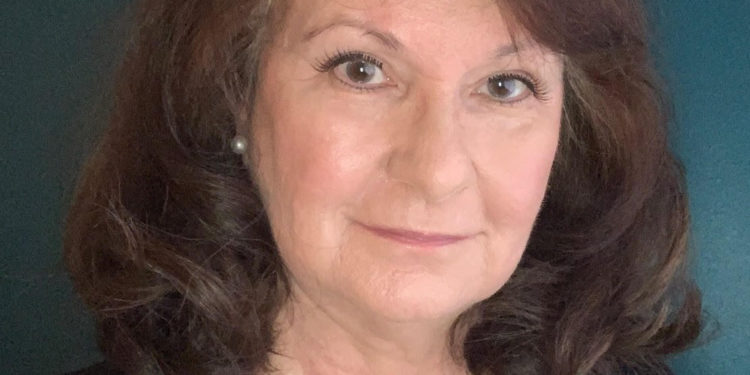 Within modern society, the role of women has evolved throughout recent decades. From demanding gender equality and breaking the glass ceiling, to caring for their families on their own terms, pioneering women have sought to partake in a multitude of meaningful life experiences. This growing yearning to "have it all" continues to play an integral role in the lives of countless women. While the ultimate goal may be similar, there are myriads of roads to achieve the goal of "having it all," many with unforeseen twists, compromise, and the need for compartmentalization. Able to attest to this notion via her vast personal experiences, modern Renaissance woman Cheri Pierson Yecke's story proves that women can achieve multifaceted long-term success without sacrificing their identity along the way.
What Is A Modern Renaissance Woman?
It's no secret that women can be anything they set out to be, and can achieve greatness, success, and aptitude in multiple ventures. While this spirit is more widely accepted than ever before, it wasn't always the case historically. Previously limited in their education, freedom, and ability to garner career trajectories equal to their male counterparts, women's dreams and realities weren't vast and uninhibited. Thus, propelled by the accomplishments and evolution generated by the suffragettes who paved the way for all females, modern Renaissance women appreciate their place in history, and unabashedly reach for their dreams. Motivated by varying desires, perhaps even historically contradicting impulses to start families and excel professionally, these women aim to "have it all" on their own terms.
For successful author, educator, mother, wife, and policymaker Cheri Pierson Yecke, the quest to master various disciplines motivated the modern Renaissance woman throughout her formative years. Ambitious and determined, Yecke pivoted her career trajectory to expertly fit within her personal life, took on educational opportunities in the midst of other major responsibilities, and worked to leverage her growing skill sets to gain new leadership roles throughout her professional career.
Balancing Family And Professional Aspirations
Unlike in previous generations, modern women often choose to pursue parenthood, as well as professional endeavors, with a commitment to excelling within both lifelong endeavors. No longer forced by societal pressures to have to choose between a singular role, modern Renaissance women look to the "big picture" to plan the most accessible route to excelling within these two trajectories, sometimes expertly pivoting their focus throughout various times in their lives. For Yecke, this delicate balancing act is familiar, and a testament to her ongoing focus, drive, and commitment to "having it all."
Post-matriculation, Yecke began her formative career as a 7th grade History teacher in the 1980s. Simultaneously, Yecke's decision to have children aligned with her professional growth, and allowed Yecke to seamlessly juggle parenthood with career endeavors. With a schedule similar to that of her young daughters, Yecke was able to spend evenings and summers with her growing girls during their formative years, while simultaneously aggressively pursuing her Master's Degree in Education from the University of Wisconsin-River Falls. With a growing desire to take on increasingly challenging leadership roles, the modern Renaissance woman knew she could accomplish any goal she set for herself in a timeline that would be most personally conducive to her needs. Thus, she waited until her children were more independent, and pursued the next chapter of her well-planned life.
Yecke's policy-making pivot began in 1995, when she became the first teacher appointed to the State Board of Education by then-Governor George Allen. As she became increasingly involved in the public policy arena, Yecke recognized the need to garner additional education and credentials, so once again, the modern Renaissance woman set her sights on a move that would enhance her skills and obtained her Doctorate degree from the University of Virginia.  From there, her appointments grew in stature, responsibility, and hierarchy.
 This masterful utilization of timing allowed Yecke to employ her growing skills within every subsequent appointment.  Over the course of roughly fifteen years, Yecke dedicated her professional prowess to leadership roles in educational administration, including her impressive roles as the Secretary of Education in Virginia, the Commissioner of Education in Minnesota, and the Chancellor of Education in Florida.
Pursuing Passionate Ventures
Successfully navigating a multitude of ventures, interests, and obligations, modern Renaissance women pursue opportunities that they are passionate about, and welcome opportunities to showcase their knowledge, interests, and thought-provoking intellect. From learning new trades, to exploring previously unknown topics, these innovators seek enlightenment, education, and wisdom. 
Yecke's long-term professional engagement in education led to widespread acknowledgement of her expertise, which served as the basis for her foray into publishing her research as the author of two books. Penning The War Against Excellence: The Rising Tide of Mediocrity in America's Middle Schools, and Mayhem In The Middle, the well-versed Yecke established her role as a thought-leader in the realm of education. 
Furthermore, once she left the realm of public policy, Yecke was successful in utilizing her skills at administration in a new arena – higher education.  She was appointed as the Dean of Graduate Programs at Harding University, and soon became Assistant Provost.   The College of Education asked her to teach courses in leadership, curriculum, and strategic planning, She also earned the rank of full professor in the school of History and Political Science, where she taught courses in Administrative Law and Constitutional Law.  
Her professional career began with teaching seventh grade History and English, moved on to public policy where she became the first individual to be the chief state school officer in three states, and culminated in being an author and university professor.  Truly a Renaissance woman, Dr. Yecke used her skills and talents to pursue a multi-faceted professional life where each career move built upon the skills and knowledge gained from previous endeavors.  
One Stage At A Time
Recognized for her commitment to "have it all," Cheri Pierson Yecke's success story often serves as an example for aspiring young women. When looking back at the many successful endeavors she spearheaded, Yecke often recounts making the decision to look at her life as a series of chapters in a book that was simultaneously already written, and continuously still being written. This compartmentalization allowed for Yecke to remain patient throughout her changing engagements, and allowed her to see her accomplishments as building blocks for future endeavors. Rather than trying to "have it all" at the same time, Yecke spread out her multifaceted desires to proactively fit within the entirety of her life, without any facet having to abundantly suffer as a result. Through carefully curating her experiences, opportunities, and endeavors, modern Renaissance woman Cheri Pierson Yecke truly does have it all.