Safe disposal of sharps– how?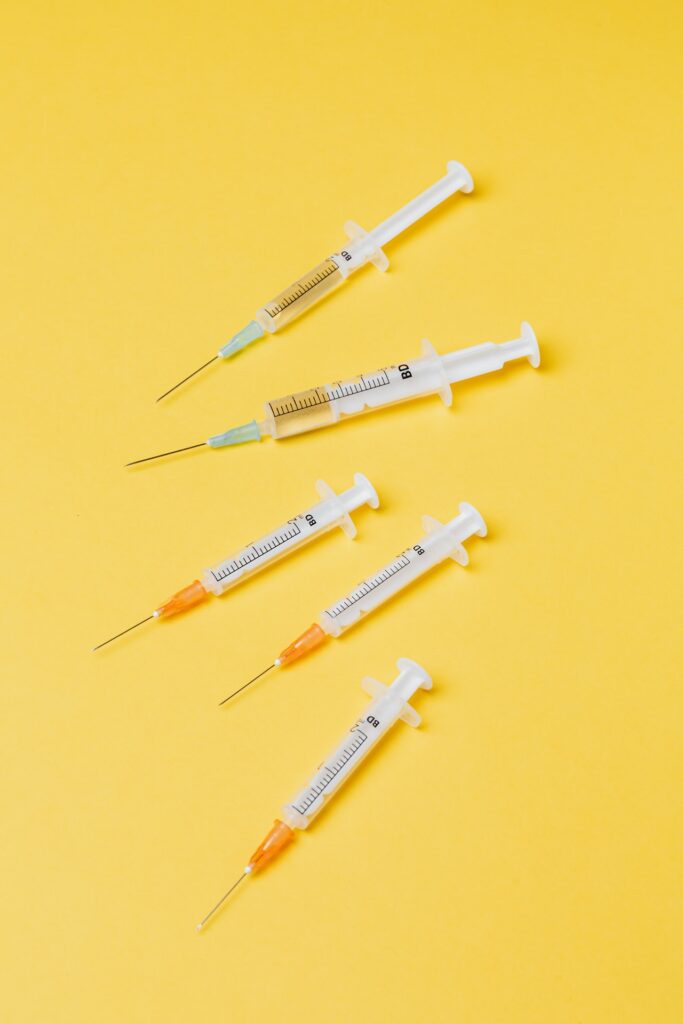 We're used to talking about epidemics these days and see the effect they are having on society. But one that isn't talked about so often but is a danger to the public is the unsafe disposal of syringes.  Yes, there are the awful stories we hear of them being left in public places, I've even heard of them being left on slides and other playground equipment to purposefully harm children playing. Local government officials might be working hard to fight this danger and put forth efforts to raise funds for this cause.  But this isn't the only place where there is a struggle with syringes. With a pandemic that has affected everyone worldwide, there has been more vaccinations given to more people than ever before. So how can the healthcare departments and businesses giving out all these vaccinations, as well as your local doctors office with their routine vaccinations, consider safe disposal of sharps being used?
Firstly, the syringes need to be placed in the right waste containers.  They also need to be handled by a reputable waste collector.
If you manage a health facility or a vaccination centre, consider the advice below for helping your employees:
The sharps waste containers need to be easily accessible for any members of staff giving out vaccinations.
Staff need to be aware of when is the right time to contact the waste disposal company you are using.
They need to be aware that they must never overfill a waste container. This is because of the risk that is then posed that someone may accidentally injure themselves on the syringes.
All containers must be kept away from children, out of their reach and in a safe place.
Instructions must be displayed clearly for staff to look at on how to dispose of the syringes safely.
Make sure that all members of staff regularly review these instructions.
Something very important to consider in this whole process is the use of a good waste collector. Until the sharps are disposed of, and by that I mean totally destroyed, your company are still held responsible for them.  So, if you were to hire a waste collector who doesn't dispose of the sharps correctly, you're leaving yourself open to legal trouble, and putting the public at risk.  You want to make sure you use a waste collection company that has a good reputation and is known for its professional approach.